Single Available Now At iTunes
Nashville, TN…(July 27, 2012)… The raucous new music video for the Bucky Covington and Shooter Jennings duet, "Drinking Side Of Country" had an epic debut, amassing over 800,000 views and counting, within a 24-hour period. The staggering stats make the clip #1 on YouTube's "Popular Around The Web" music chart and one of the Top Trending Videos overall.  The neo-outlaw action video, which depicts Bucky and Shooter stirring up trouble in a tiny town, features cameo appearances by country star Kellie Pickler, X Games medalist Kenny Bartram and TNA wrestler Mickie James.
Due to the overwhelming success, the single was instantly put up on iTunes for fans to enjoy (DOWNLOAD HERE).  The hot new video, directed by Blake Judd, can be viewed below.
"Drinking Side Of Country," written by Bucky and twin brother Rocky along with Ducky Medlock, can be found on Covington's highly anticipated sophomore album Good Guys, set to release September 11, 2012. Fans can pre-order the full album now at Amazon and on iTunes beginning Tuesday, July 31st.
About Bucky Covington: Bucky Covington's self-titled debut CD opened at #1 on Billboard's Top Country Albums chart with the biggest first week sales for any debut country artist that year. He went on to become the best selling debut artist that year and delivered three consecutive Top 10 hit singles to country radio. In addition to competing on the fifth season of American Idol, Bucky's national television appearances have included Good Morning America, Live with Regis and Kelly!, Jimmy Kimmel Live!, The Tonight Show and Fox & Friends. His new single "Drinking Side Of Country" has just been released to country radio and will be included on his highly anticipated sophomore CD Good Guys, expected September 11, 2012. To learn more about Bucky Covington, connect at www.buckycovington.com or follow him on Twitter @buckycovington.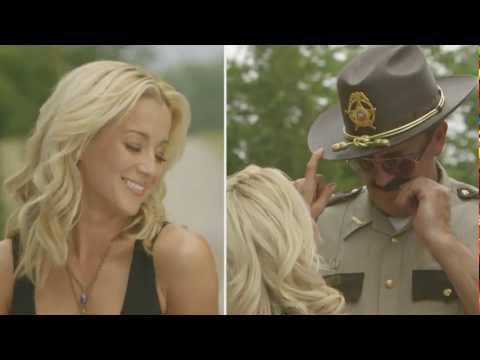 Featured Sponsor:
Want to Save Money?
Join Zeekler Penny Auctions and Start Saving Today.
Bidding Starts at 1 cent. Visit Zeekler.com to Learn More.
Visit NoMoreWorries.ws to find out how to finally Quit the Rat Race and
LIVE financially FREE!