Album produced by Jay Joyce features hit single "Pontoon"
NASHVILLE TN - Grammy-nominated country group Little Big Town will release their fifth studio album entitled Tornado September 11, 2012.  The album was recorded in Nashville, TN with producer Jay Joyce (Wallflowers/Eric Church/Cage The Elephant) and features hit single "Pontoon."
"I am so excited for people to hear this new record," said Jimi Westbrook. "We worked with Jay Joyce and he really pushed us to be in the moment. There was such an amazing energy between all of us in the studio and I think you can feel it."
The album's lead single "Pontoon" was released to radio in April and is currently Top 15 on Billboard's country radio chart.  This has been Little Big Town's fasting rising single to date. "Pontoon" is #1 on the Soundscan Digital Country chart for the second week in a row and has sold over 520,000 tracks in only eight weeks. The official music video has been viewed over 1.7 million times.
TRACK LISTING/WRITERS:
1. Pavement Ends
*Jason Saenz/Brent Cobb
2. Pontoon
*Barry Dean/Natalie Hemby/Luke Laird
3. Sober
*Liz Rose/Hillary Lindsey/Lori McKenna
4. Front Porch Thing
*Chris Stapleton/Adam Hood
5. On Your Side Of The Bed
*Lori McKenna/K.Fairchild/J.Westbrook/K.Schlapman/P.Sweet
6. Leavin' In Your Eyes
*Brett Warren/Brad Warren/Jay Joyce/J.Westbrook/K.Fairchild/K.Schlapman
7. Tornado
*Natalie Hemby/Delta Made
8. On Fire Tonight
*Luke Laird/P.Sweet/J.Westbrook/K.Fairchild/K.Schlapman
9. Can't Go Back
*Natalie Hemby/Kate York/Rosi Golan
10. Self Made
*Natalie Hemby/Jedd Hughes/J.Westbrook/K.Fairchild
11. Night Owl
*Natalie Hemby/J.Westbrook/K.Fairchild/K.Schlapman/P.Sweet
For current tour dates, news and information on the new album please check out the bands brand new website at www.littlebigtown.com
Have a look at the video for Pontoon again below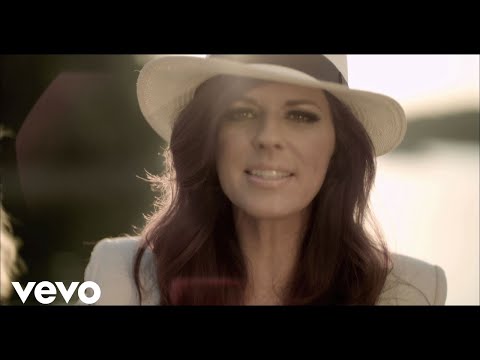 Featured Sponsor:
Want to Save Money?
Join Zeekler Penny Auctions and Start Saving Today.
Bidding Starts at 1 cent. Visit Zeekler.com to Learn More.
Visit NoMoreWorries.ws to find out how to finally Quit the Rat Race and
LIVE financially FREE!